Find out why we're the leading epoxy flooring company in Venice and the surrounding areas! Since 1986, Epoxy Flooring Professional has provided top-notch epoxy flooring solutions for homes and businesses. Our quality workmanship, professionalism, and stellar results make us the perfect epoxy flooring company to meet your needs in Venice and along the Sun Coast.
Our reputation for providing exceptional customer service speaks for itself. We offer a one-year warranty on our epoxy flooring projects and stand behind our work. We pride ourselves on being trustworthy and on-time, communicating with our clients, and building relationships based on respect. We're hands-on certified professionals, and never use subcontractors for our projects. Be sure to check out Epoxy Flooring Professional's AAA rating with the Better Business Bureau and our five-star reviews on Google.
Our epoxy flooring solutions blend the best of durability, design, and function. Our epoxy flooring company has served a continually-growing number of satisfied customers, providing epoxy flooring for area showrooms, commercial properties, garages, and other residential and commercial spaces. We offer a wide range of garage flooring design options for your Sun Coast home, and our certified professionals stand by their work with a one-year warranty.
There are a number of benefits to using epoxy flooring in your home or business. They include:
Excellent Adhesion

High Durability

Thick Coverage

No Fading

Chemical Resistance

Abrasion Resistance
Epoxy flooring provides a smooth and beautiful finish for your concrete floors, hiding imperfections and preventing staining and abrasions. If you've been dreaming of turning your lackluster concrete flooring into a fabulous showplace, our epoxy flooring company is here to make your dreams come true. Give us a call today at 941-893-2442 to speak to your Venice epoxy flooring specialist.
Our Mission Statement
We like to treat others the way we would like to be treated. That's why we strive for excellence on every epoxy flooring project. It's our goal to provide timely service and top-quality concrete coatings that last for decades.
Don't settle for sub-standard quality. When you want a local, family-owned, well-respected epoxy flooring company for your Venice area home, business, or commercial property, Epoxy Flooring Professional is the only name you need to know. We're fully certified, we offer a one-year warranty on all of our work, and we're ready to serve you for all of your epoxy flooring needs.
Our Process
When you contact us, the epoxy flooring process begins. You give us your square-footage and some pictures of the condition of your floor, and we will give you some prices. Then you pick from our variety of colors and designs. With the wide range of our color and design selection, you can choose how your garage floor will be transformed. We have a lot of options waiting for you. Once you find a color you love, we'll finalize the price and send you a contract. Then we begin working.
Our team will start cleaning your floor; and diamond grinding it to remove any coating or stains. Once that the cleaning process is done, we lay our epoxy. Then we finish it off with a glossy clear coat! This process usually takes one or two days, depending on the square footage of your garage flooring. Our team is determined to finish your floor on time. You can walk on your floor within 24 hours and can drive on it in three to five days. Then you can enjoy the full benefits of your gorgeous epoxy coating!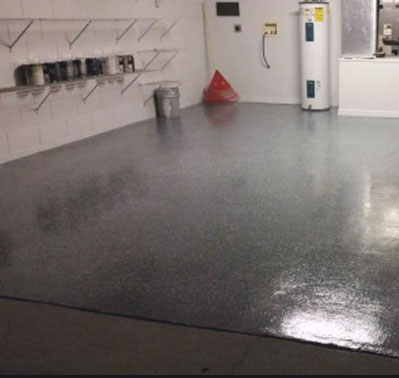 Garage Flooring
Whether you use your garage for parking vehicles, storing equipment, as a workshop, or perhaps as a retreat, your garage floor is subject to a lot of wear and tear. Epoxy flooring creates a beautiful and durable barrier to dirt, sand, automotive fluids, grease, and other contaminants that can accumulate on the surface of your garage floors, leading to permanent staining and compromising the integrity of your garage flooring.
READ MORE
---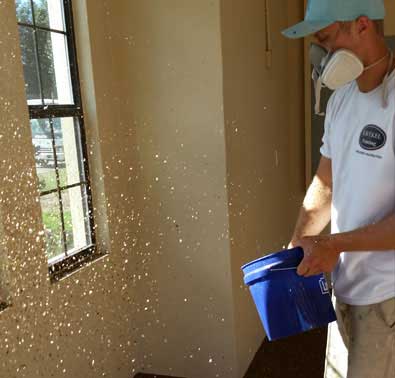 Epoxy Flooring
Our epoxy flooring specialists utilize a proven four-step process to revitalize the look of your home's concrete floors, which includes diamond grinding floor preparation, vapor barrier, and epoxy application, hand-broadcast of epoxy flakes, and a rock-hard urethane clear-coat. Epoxy flooring is not only beautiful but can stand the test of time while standing up to your toughest stains.
READ MORE
---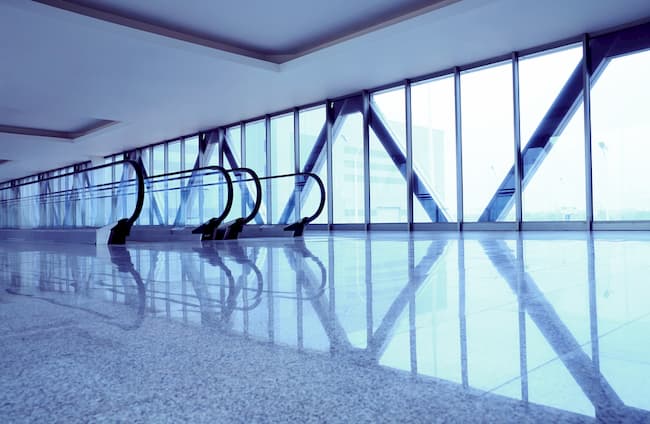 Commercial Epoxy Flooring
You've probably seen some of the epoxy floors installed by our epoxy flooring company in some of the finest businesses in Venice and along the Sun Coast. Our commercial epoxy flooring is an excellent option in a variety of commercial spaces, including vehicle showrooms, garages, stores, healthcare facilities, and more!
Vehicle showrooms & garages

Stores & shopping malls

Salons & healthcare facilities

Schools & daycares

Hotels & restaurants

Warehouses

And many more!
READ MORE