When you're looking for a professional to update the look of the garage flooring in your Venice home, Epoxy Flooring Professional is the only name you need to know for professionalism, quality workmanship, and exceptional customer service in Venice and along the Sun Coast. The garage in your Venice home probably serves a multitude of purposes - storage of vehicles and equipment, a workspace for mechanical projects, maybe even as a man-cave or she-shed where you can escape for a little peace and quiet. Epoxy flooring can elevate the look of your garage flooring and give it a clean and pleasing aesthetic.
There are a number of benefits to updating your garage flooring with epoxy flooring, including:
Reducing Dust

Stain Resistance

Easy Cleanup

Enhanced Safety

Covers Flaws And Imperfections
Tough automotive fluids, dirt and grime, and greasy stains can invade the porous concrete surface of your garage flooring. Our four-step epoxy flooring process creates a thick, impenetrable barrier that not only prohibits staining but makes your garage flooring cleanups quick and easy. We offer a wide range of garage flooring design options for your Sun Coast home, and our certified professionals stand by their work with a one-year warranty. Our skilled technicians and advanced coating and epoxy systems make us the clear choice when it comes to epoxy flooring for Venice homes and businesses.
Check out our five-star reviews on Google and our AAA rating on the BBB to see what your friends and neighbors in Venice are saying about our garage flooring projects!
About Epoxy Flooring Professional
Epoxy Flooring Professional is your local, hometown epoxy flooring professional, providing residential and commercial garage flooring installations since 1986. We're proud to serve Venice and the Sun Coast with our consummate professionalism, quality workmanship, and dedication to providing exceptional customer service to our friends and neighbors from Tampa to Venice.
We pride ourselves on our hands-on, quality workmanship and stand by our work, offering a one-year warranty. We never use subcontractors, and you can feel confident knowing that our clean, certified, and courteous technicians will work hard to earn your trust and respect.
We like to treat others the way we would like to be treated. That's why we strive for excellence on every epoxy flooring project. It's our goal to provide timely service and top-quality concrete coatings that last for decades. We offer a full line of epoxy flooring for a variety of applications, including:
Residential

Schools, Churches, And Daycares

Salons, Kitchens, And Medical Facilities

Community Centers And Sports Arenas

Showrooms, Office Facilities, And Retail Outlets
We have a quality epoxy flooring solution to meet your needs while blending the best of design, function, and durability. We stand behind our work with a one-year warranty on all of our residential and commercial epoxy flooring projects. Give us a call today at 941-893-2442 to speak to one of our garage flooring experts or to schedule services for your Venice area home.
Commercial Garage Flooring For Your Venice Business
Epoxy flooring for your commercial garage can help take your business to a whole new level. Whether you have a small mechanic's shop or a large repair service, professionally installed epoxy flooring can give your garage a professional appearance that is easy to maintain. Let our epoxy flooring pros show you our wide array of options and solutions for your commercial garage flooring!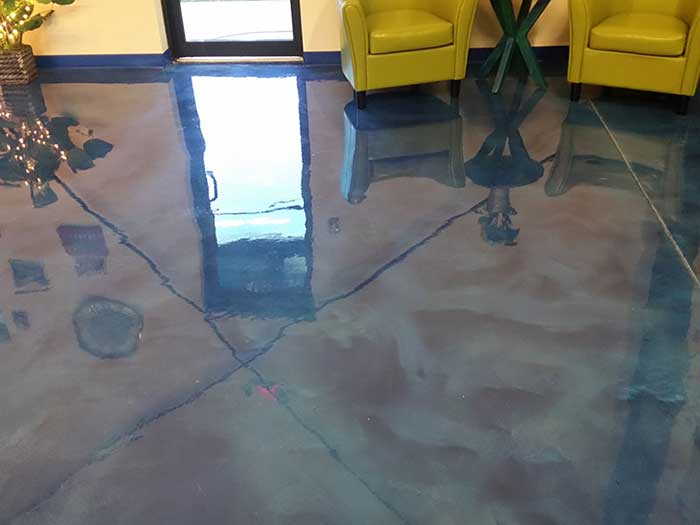 Benefits Of Our Garage Flooring Tampa
Custom epoxy services don't just make your garage look beautiful; they come with numerous befits that will enhance your entire garage. We are known for the transforming power of our epoxy, and our garage flooring services in Tampa, FL, give your garage floor the chance to look and be its best. From durability to maintenance, an epoxy floor coating will be the best thing that ever happened to your concrete!
---
Flooring That's Easy To Clean And Maintain
Kwekel Epoxy coating seals and prevents chemicals, oil, and dirt from sinking into the pores of your concrete. This property makes your garage flooring in Tampa virtually stainless! If oil spills on the concrete, it won't seep in and stain. You can quickly wipe it up without any hassle. Our garage flooring provides a coating that is stain-resistant.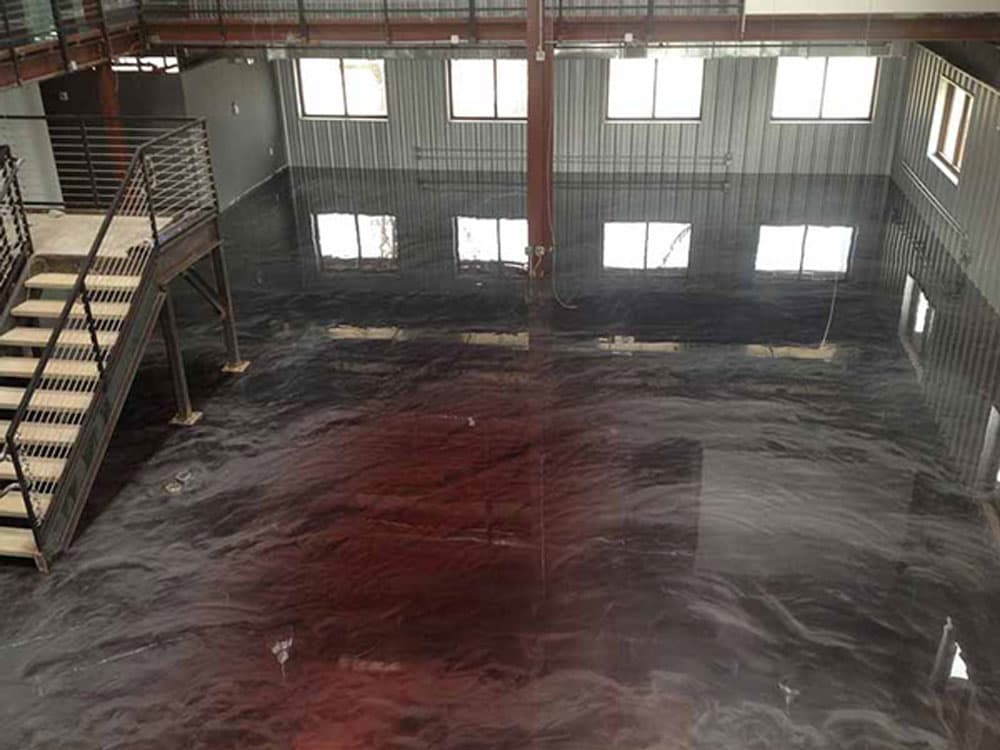 ---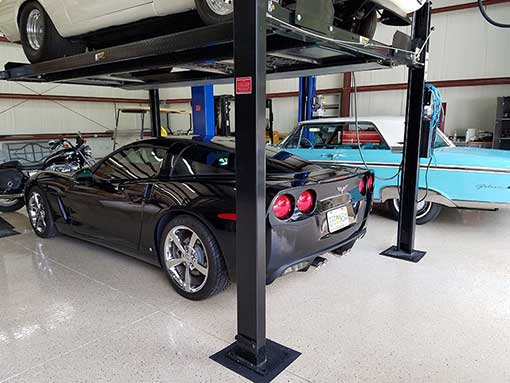 Durable Garage Flooring
Our epoxy coating can withstand large amounts of pressure. It is perfect for any floor that takes a beating daily. Also, floor coating can protect your concrete from heavy foot traffic, vehicle traffic, heavy machinery and keep your floor looking brand new! We provide services for different kinds of settings – be it industrial, commercial, or residential. You can avail yourself of our services in Tampa and be sure that your floor can withstand all kinds of pressure.
---
Beautiful Glossy Finish
Is something on your garage floor lacking? Do you think that it needs a new look? Or maybe it is in need of a little pick-me-up? If you answered yes to all of these, then you need an epoxy coating. Our glossy topcoat will make your flooring look radiant. It adds a whole new feel to your garage flooring in Tampa.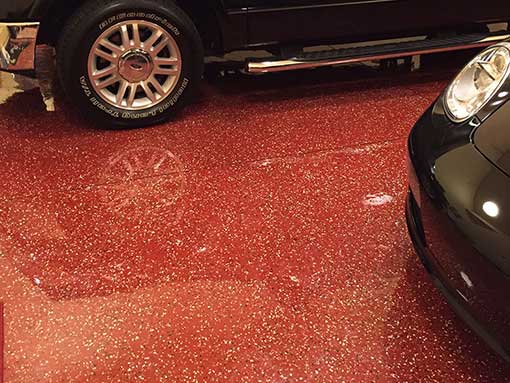 ---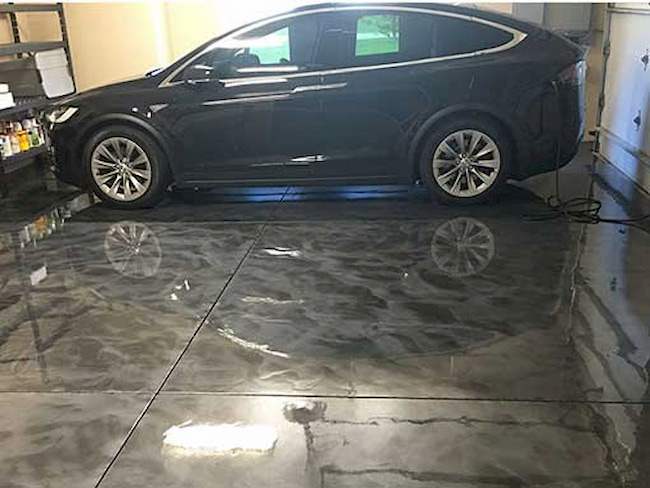 Bang For Your Buck
You don't have to shop around anymore! We provide the most competitive pricing in town. Our epoxy coating experts provide high-quality work for an affordable price, top-notch epoxy services, and the best floor coating options. We will do our best to make your garage look and feel new for a price you are happy with.
---
Environmentally Friendly
Our epoxy floor coating is specially formulated in such a way that it helps protect our environment. Because it is a 100% solids epoxy, there are no harmful fumes and gases.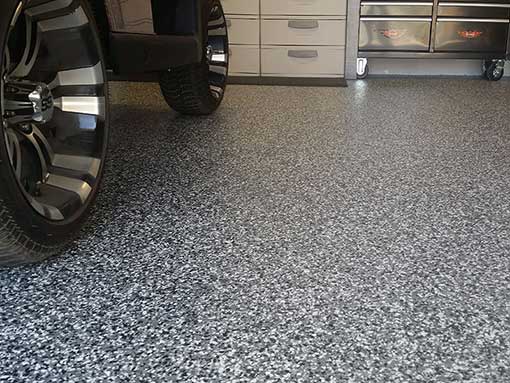 ---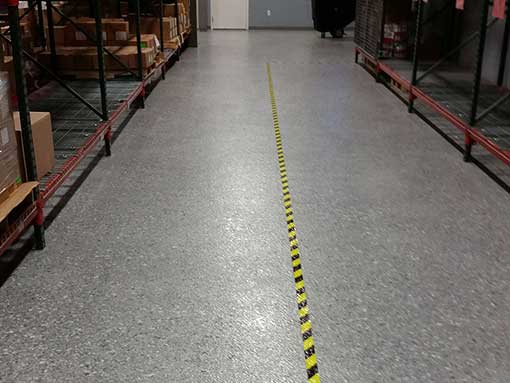 High Quality Tools And Materials
To ensure high-quality services, we also have equipped ourselves with tools that get the job done fast and efficiently. We keep up-to-date on all the best techniques continue to have the best tools at our disposal. We aim to please our clients and go above and beyond. We make use of the finest materials for the production of a high-quality floor that will last. With these materials, we can guarantee that your epoxy coating will endure the test of time.
---
Our Process
When you contact us, the epoxy flooring process begins. You give us your square-footage and some pictures of the condition of your floor, and we will give you some prices. Then you pick from our variety of colors and designs. With the wide range of our color and design selection, you can choose how your garage floor will be transformed. We have a lot of options waiting for you. Once you find a color you love, we'll finalize the price and send you a contract. Then we begin working.
Our team will start cleaning your floor, and diamond grinding it to remove any coating or stains. Once that the cleaning process is done, we lay our epoxy. Then we finish it off with a glossy clear coat! This process usually takes one or two days, depending on the square footage of your garage flooring. Our team is determined to finish your floor on time. You can walk on your floor within 24 hours and can drive on it in three to five days. Then you can enjoy the full benefits of your gorgeous epoxy coating!