Choose Your Floor Coating Color with Epoxy Flooring Professional!
We are excited to help you with your upcoming floor coating project! One of the most important decisions you will make is choosing the right color for your floor coating.
We offer a wide variety of colors to choose from, so you can find the perfect one to match your décor and style. Here are 15 of our most popular floor coating colors: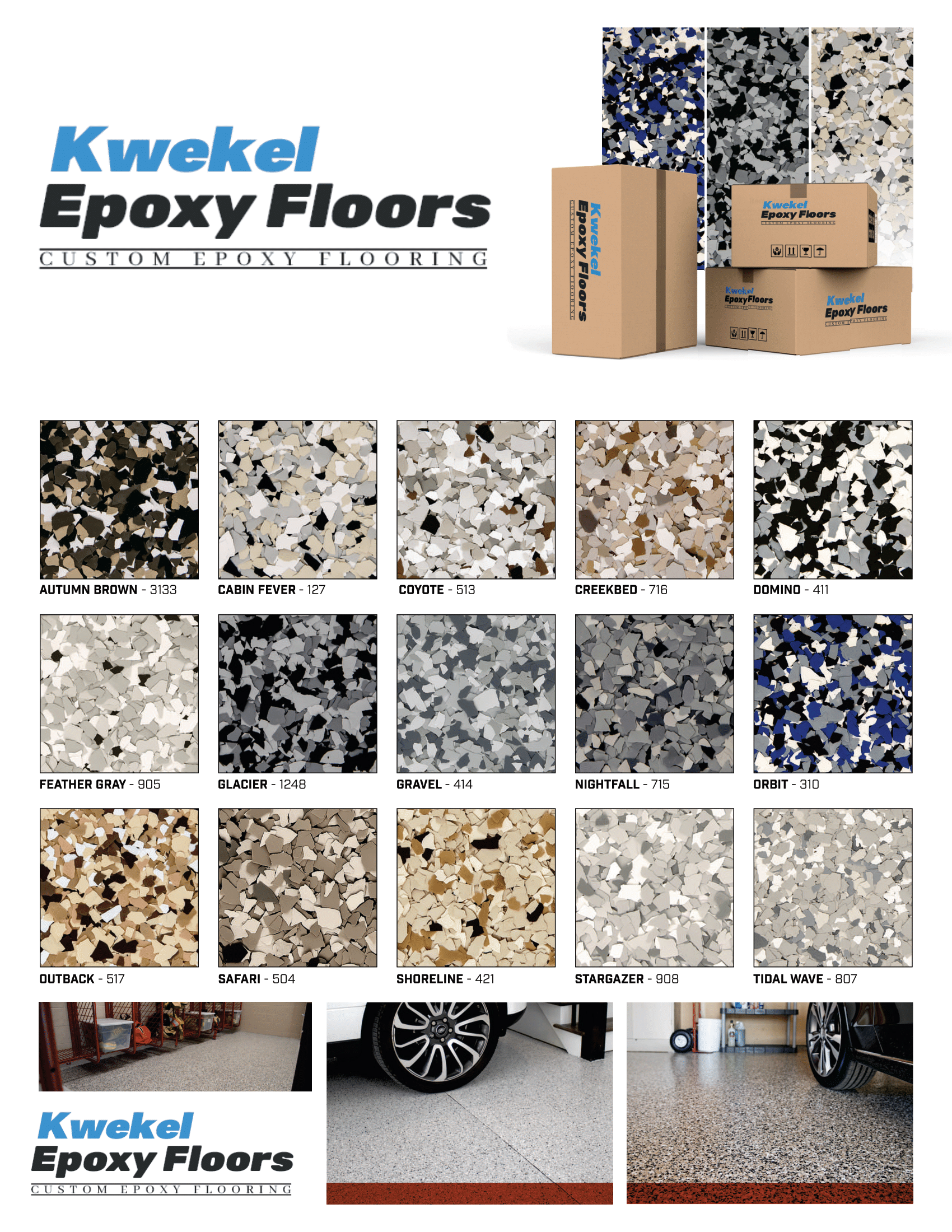 When choosing a floor coating color, there are a few things to keep in mind:
The size of the room: Lighter colors can make a small room feel larger, while darker colors can make a large room feel more intimate.
The amount of natural light: If the room does not get a lot of natural light, you may want to choose a lighter color to brighten it up.
The overall style of the room: If the room has a modern or contemporary style, you may want to choose a neutral color or a metallic color. If the room has a more traditional style, you may want to choose a warmer color, such as beige or brown.
Once you have considered all of these factors, you can start narrowing down your choices. If you are still having trouble deciding, we can help you choose the perfect color for your floor coating.
Please let us know which color you would like to choose for your floor coating by calling us at 941-893-2442 or filling out our online contact form. We look forward to hearing from you soon!