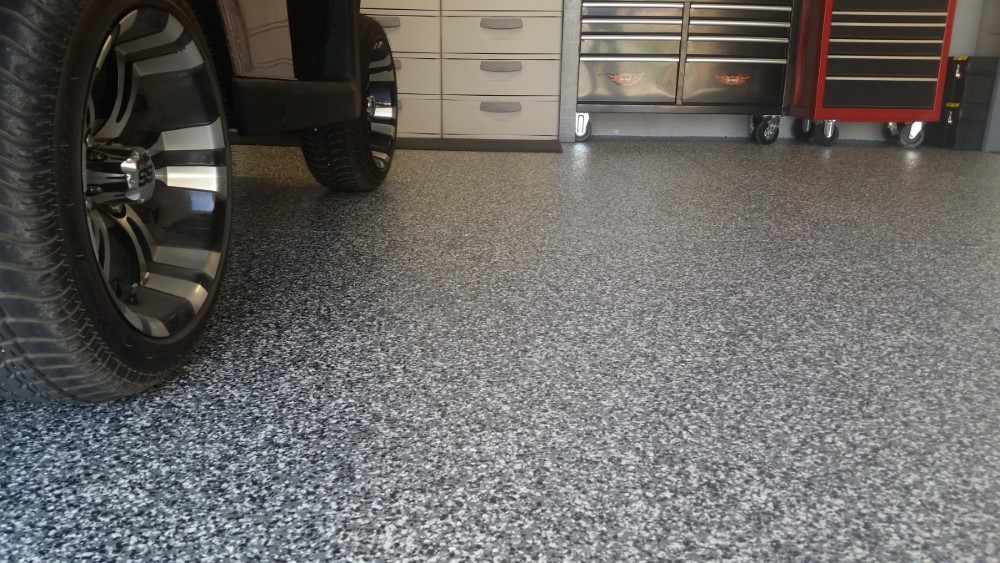 When it comes to keeping the surfaces around your home clean, your garage floor is easily the most difficult. Years of exposure to different damaging solutions, including solvents, oils, grease, rust, and paint, can cause the appearance of your garage flooring to become somewhat unsightly, and at a certain point, it might even become difficult for you to enjoy using the space. Luckily, there's an option out there that can help you revitalize your garage floor and rejuvenate the space overall: epoxy coatings. If you're still on the fence about whether or not a new epoxy coating is the right choice for your home's garage flooring, we ask that you take the time to read through this short list that our team of Venice epoxy flooring professionals has taken the time to put together. In it, we have highlighted just a few of the benefits of utilizing epoxy coatings on your home's garage flooring.
Easy To Install
Installing a new epoxy coating on your garage floor is a project that can be completed quite quickly and easily when you call in an experienced professional to perform the work. Our team of epoxy flooring experts will make sure to first clean off and repair any damaged areas on your garage flooring and ensure that everything is to receive its new coating. Taking these basic steps to prepare your floor will ensure that your flooring gets a good bond with the coating, leaving you with a strong and durable garage flooring solution you can count on for many years to come.
Long Lasting & Durable
When an epoxy coating is properly installed, it can be an investment in your home that you can count on to last and last. Epoxy flooring is highly resistant to chemicals, staining, and abrasions, making it one of the most difficult surfaces out there to actually cause lasting damage to. With the right coating, you can expect your flooring to last you for 20 years or more, depending on how well you maintain it over that time.
Easy To Maintain
One of the best aspects of epoxy floor coatings is the ease of maintaining them. Routine maintenance on this particular type of flooring is quite easy, needing only to be mopped and cleaned off every so often, allowing you to have the exceptional looking garage space you want without having to spend all of your time and effort keeping it clean.