Metallic Epoxy Flooring Florida
If you want to add an instant aesthetic appeal to any space in your home or commercial establishment in Florida, metallic garage floor coatings will be the answer. These artistically designed coatings exhibit reflective and color shifting properties like no other. By utilizing different color combinations, endless distinctive aesthetics can be generated – from illusion of moon craters and 3D water effects to marbleized gleaming finishes.
Get beautiful marble floors without the cost.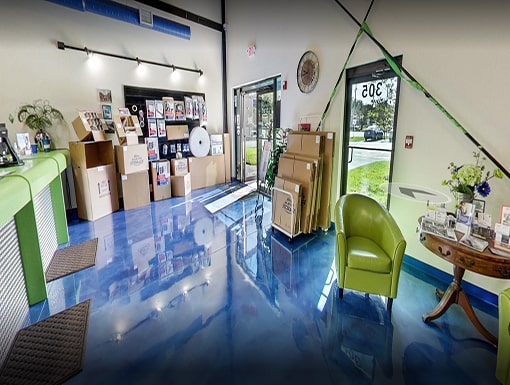 The Perfect Metallic Epoxy For Your Space
For any entryway, lobby, basement or garage, the earth tones such as copper and brown are a very popular option. By combining 100% solids epoxy base with mica-based pearlescent pigments, beautiful coatings with multi-color swirl effect that look like polished marble can be created. These specialty metallic epoxy coatings offer an unmatched blend of beauty and durability. They will give you all the practical characteristics of regular garage epoxy flooring (such as high longevity and durability), plus the opulent look of natural marble – without the cost.
The Perfect Metallic Epoxy For Your Space
If you want an impressive looking metallic garage flooring with the marble effect, you'll want to make sure you hire a professional. Proper metallic epoxy flooring installation takes a good amount of knowledge and experience, plus practice with the design techniques. Call in the garage flooring experts to install your metallic flooring in Florida. We will do the job right, leaving you with the floor that looks great and lasts long.
Contact us today!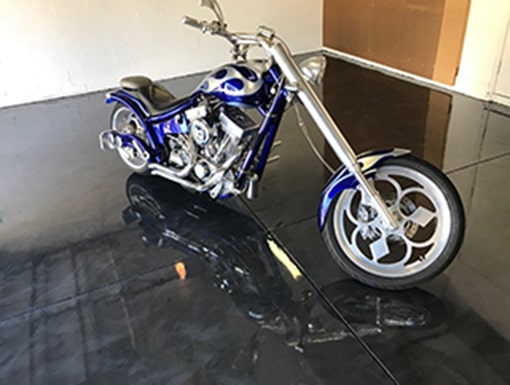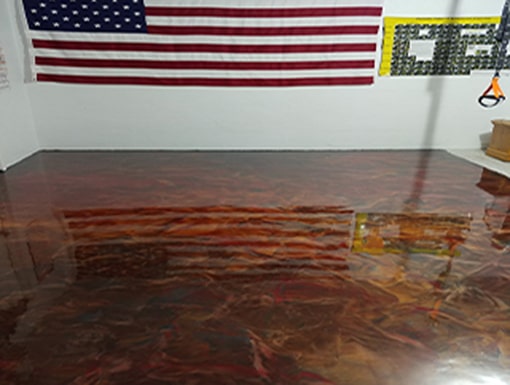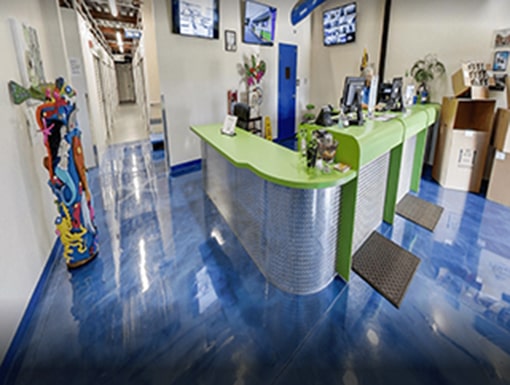 Metallic Epoxy Colors Is Perfect For
Retail Stores

Residential Living Spaces

Hotel And Casinos

Office Buildings

Garage Floors

Schools And Universities

Medical And Clear Rooms

Dealership Showrooms

Food Prep Areas

Sports Arenas

Veterinary Clinics

Shopping Malls

Industrial Floors

Theme Parks

Restaurants