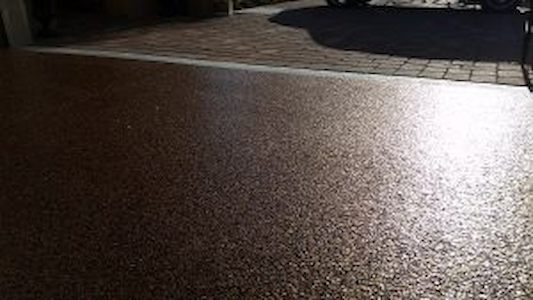 Are you tired of all the dust in your garage? Tampa Concrete floors create and accumulate extensive amounts of dirt and dust over the years. Garage floors that have never been treated with an epoxy coating shed dust continually while being used. Most people don't think of concrete as a cause of dust because it is so hard. Yet, it is true that all concrete floors constantly shed dust with use. Also, Tampa concrete flooring holds onto oil and chemical stains, which, combined with the dust, create a dirty looking floor. Concrete floors are also notoriously hard to clean. A person could sweep it, dust it, or even power-wash it, and the concrete would be virtually unchanged. Our epoxy coating changes everything. Its unique qualities protect concrete from damage, dust, and stains.
Epoxy Flooring Is Durable
Durable

Dust And Spill Proof

Beautiful Variety Of Color Options To Choose From

High Quality Flooring System

These Tampa Concrete Flooring Lasts For Decades

Affordable Pricing
How It Works: Our Tampa Concrete Flooring
If you want gorgeous Tampa concrete flooring, our epoxy coating works in a unique way. When we come in to coat your floor, the first step is grinding your concrete down; so our 100% solids self-leveling epoxy easily adheres to your floor. After we lay your epoxy coating, it typically takes 24 hours to dry enough to walk on, depending on the floor. After about three days of dry time, you will have a floor that will last you for many years to come.
Your flooring will be stain and dust proof. Spill some oil? That's okay, just wipe it up. It won't even leave a mark! To clean your floor, all you need to do is sweep and mop it. It's that simple. Another perk to having an epoxy coating is that your concrete will have increased durability. Our epoxy coating protects your concrete from damage occurring from excessive foot traffic, heavy machinery, and vehicle wear and tear.
An Affordable Solution
Our Tampa epoxy flooring is the best coating option to protect your concrete. No longer will you have to deal with dusty, stained concrete. You can enjoy a gorgeous, personally tailored coating that will last you well into the future; and it won't break the bank. Our friendly team of professionals is here to help you create a floor you'll love.